Okay, I realize that it's still winter, but I like to plan ahead. And this spring I am planning on wearing a kimono jacket on the regular. Actually.. I'm not that patient, I'll probably start wearing them now (it's warm enough inside right? Who cares about how cold it is outside). I realized I needed one when I started to think to myself
my outfit would be perfect with a kimono...
every single morning when I got dressed. And god damn it it would be! Right now I can't imagine a cooler outfit than a sleek grey-ish (con muchos pretty patterns) kimono over a simple black jeans+lose black T/tank+heels combo.
Look at how perfect they are:
This lovely
one teaspoon
kimono is brought to you by my discovery of it on
Asos
, and it's on sale right now. Yes, I would get on that if I were you.
As much as I'm not that into
UO
, this kimono from there is pretty fly. However, fromt he look of it, it seems like the fabric is kind of starchy, kimonos need flow, so stick to chiffon/chiffon-like material.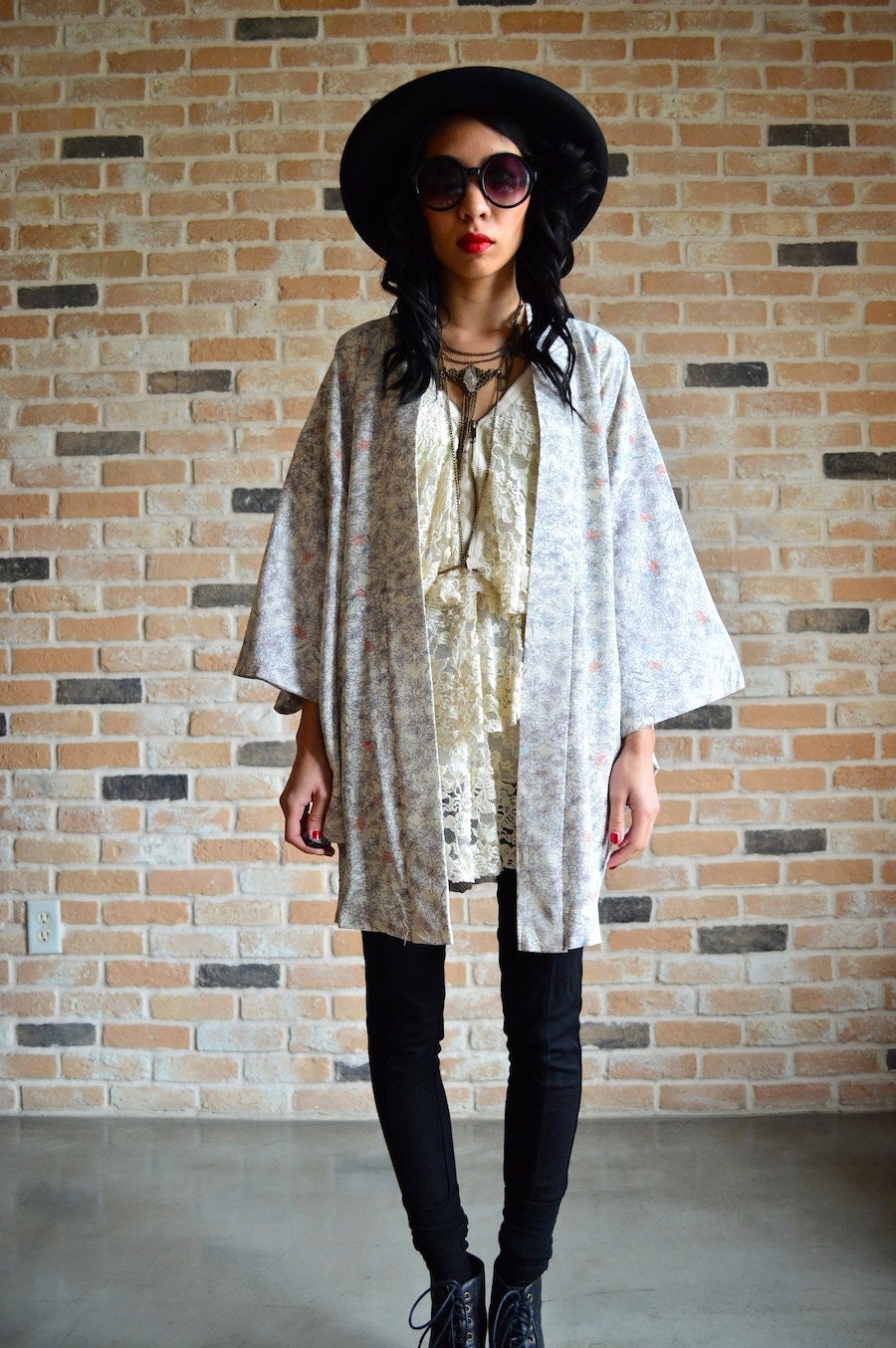 And here my lovely friends, is my perfect kimono... waiting for me on
Vintage Grime's
etsy... I swear if anyone buys this (and it's not for me) I will, as Leslie Knope beautifully put it: "...rip your throat out."
Disclaimer: I don't think the kimono will be too breath taking if it's used to aid a bohemian look, not in the winter anyways. I think a kimono should fall under "over-sized fashion", treat it that way, keep outfits underneath simple and clean cut. Geishas do not fuck around with too my accessories and do-dads and other unnecessary shit... they just let the kimono shine, take a note from them.
Forever and ever,
L34H $$